About Zattoo -
The TV Platform
Zattoo's Platform business has established itself as a successful business division inside a company streaming television already since 2005.
Our Vision and Mission
For users, broadcasters and operators, we are the first choice independent TV streaming platform. We free TV from broadcast restrictions and facilitate sustainable business models for broadcasters and operators.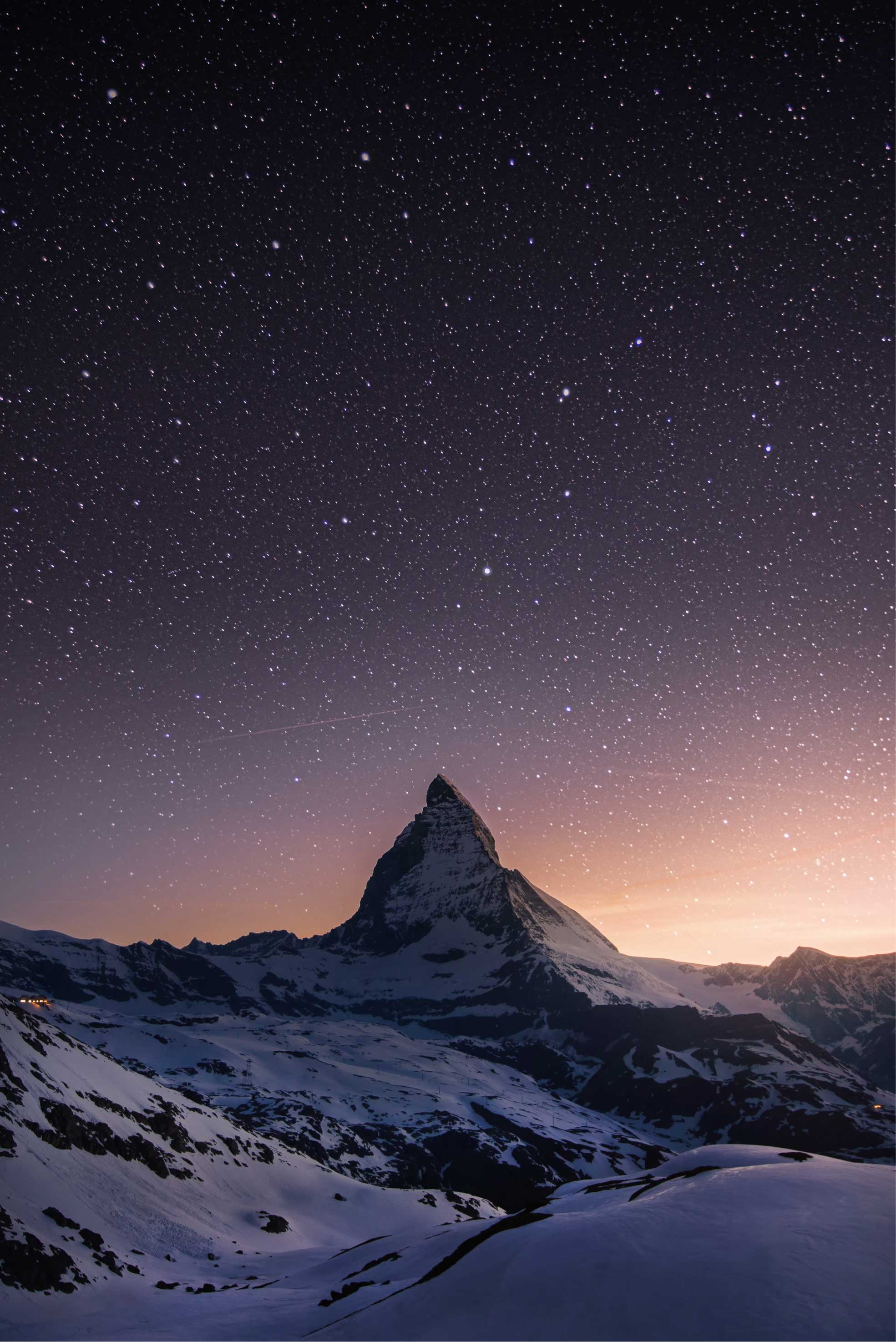 Milestones
Pioneering TV streaming since 2005
2005

USA, 2005: The Swiss Bea Knecht and Professor Sugih Jamin from the University of Michigan share the common vision of offering live TV on the Internet free of charge and under legally flawless license. They want to roll out this idea all over the world. This is the birth of Zattoo.

2006

With just a dozen employees in the USA and Zurich, Zattoo starts its service in Switzerland. The starting point for Zattoo is the opening game between Germany and Costa Rica on 9 June at the Soccer World Cup. This makes Zattoo the first provider worldwide to bring free live TV to the PC.

2007

Following the successful launch in Switzerland, Zattoo is now offering its live TV service in Germany as well. At the beginning there are 22 channels available in Germany. In the first year, over 100,000 users in Germany watch Zattoo TV over the Internet. Together with Switzerland, over one million users have already registered for Zattoo.

2009

After the successful start in Germany in 2007, Zattoo expanded into other markets such as Spain, Norway and Belgium. But the effects of the financial crisis, which hit the whole world just one year earlier, are also being noticed at Zattoo. Therefore, the service for live TV has to be discontinued in some countries.

2010

Zattoo is going mobile: for the World Cup, Zattoo is launching the first free live TV offer for the iPhone in Switzerland. In addition, with the new Recordings function, users in Switzerland can record the entire TV program for 30 days and thus no longer miss any of their favorite shows.

2011

Zattoo is expanding its mobile availability and is now also available for Android phones in Switzerland. With the iPhone and iPad, German users can also enjoy mobile television. In addition, for the first time in Switzerland, users can watch TV content on the Internet via iPad/iPhone and Airplay on the large TV screen.

2012

Under the former name ZATTOO SOLUTIONS, Zattoo bundles all its B2B activities and thus builds an important second pillar. With the provision of live TV on Samsung and LG smart TVs and via Xbox, Zattoo makes the leap to the big screen in the living room. In addition, users in Switzerland and Germany will also be able to watch live TV in HD quality from this year.

2013

The team is also continuing to grow and is winning over a handful of developers in Berlin to join the company. This is the start of the Berlin site. This year, the team is moving into its first own office in Berlin Kreuzberg. For the Swiss cable network Quickline, ZATTOO SOLUTIONS develops a complete TV-Everywhere solution as a white label and thus wins its first B2B customer.

2014

With Telecom Liechtenstein & SAK, Zattoo's B2B team wins its first multiscreen IPTV customers with their own set-top box.

2015

Zattoo offers more and more TV content on demand and is entering the video-on-demand market. As in Switzerland, users in Germany can now also access the programme of selected channels for up to 7 days with the replay function. With the launch on the Amazon Fire TV and the Android TV, Zattoo enters into important partnerships and is also available on Xbox One and Apple TV since this year.

2016

For 10 years now, users have been watching live TV via the Internet with Zattoo. With around 1.8 million people watching the European Football Championship, Zattoo has reached a new record this year. One of the reasons: the massively increased service life on Big Screen. This year, three major German network operators are also opting for Zattoo's white label IPTV platform: EWE Tel, NetCologne and M-net.

2017

Zattoo's B2B business has won a major customer this year: 1&1, one of the leading network operators in Germany, is now using Zattoo's IPTV solution. The offer for advertisers will also be further expanded with the innovative advertising format "Dynamic Ad Insertion" (DAI for short).

2018

2018 is the year of the big deals: Zattoo is now hosting and managing the TV service of the Swiss mobile network operator Salt and is making the leap to the USA with the telecommunications provider Hotwire as a new customer.

2019

Zattoo continues to grow and takes over the end customer business of Magine TV and the streaming users of TV-Spielfilm in Germany. The brand also gets a new outfit with more colourful colours and shapes. Zattoo's B2B division also presents itself under the new slogan ZATTOO - The TV Platform with a new design and expands its end to end white label IPTV platform to Android TV Operator Tier.

2020

Zattoo now has over three million active users per month (both from its B2B and B2C businesss), making it one of the leading TV streaming providers in Europe. With its availability on all popular devices, Zattoo is now a complete and attractive alternative to conventional reception methods. As a pioneer in TV streaming, Zattoo also brings the Technology and Engineering Emmy® Award to Europe this year.

2021

Zattoo is the first TV streaming provider to become climate neutral. Working together with ClimatePartner, an expert in climate action in companies, Zattoo has calculated its carbon footprint.With targeted projects such operating a data centre in a wind turbine, Zattoo is working on the climate neutral television of the future

2022

Zattoo is the first to ever bring Live TV Recommendations to its customers and users of the Zattoo Platform to enjoy Linear TV as a personalised experience. With this feature, users are recommended the most relevant live programs based on their specific viewing behaviour. Besides, the company also introduce the new Continue Watching feature, already known from Netflix and similar streaming services. Zattoo is the first ever to bring this functionality to Live TV
Meet the Team
The Zattoo B2B Team is a diverse mix of experts that combine years of experience with a high degree of responsibility and professionalism. We emphasize team spirit and encourage a hands-on mentality as much as a strong and market-oriented work ethic and believe that successful customer acquisition and project implementations, as well as a fast-growing number of happy customers, can only be achieved through a motivated and empowered team.
Management
Dr Niklas Brambring
Chief Executive Officer
Jörg Meyer
Chief Commercial Officer
Bert Schulzki
Chief Product and Technology Officer
Business Development
Jakob Huhn
Director Sales TVP
Steffen Brauer
Business Development Manager
Tiziana Santoro
Sales Development Representative
Graeme Leith
Business Development Manager
Portfolio Team
Michael Strier
Portfolio Manager
Yun Fu
Fulfilment Manager Turnkey Set Top Box
Xupeng Joey Yang
Senior Sales Engineer
Sertac Zagpus
Program Manager Turnkey Set Top Box
Partnerships and Regulatory Affairs
Dr Harald Flemming
Director Partnerships and Regulatory Affairs
Client Success Management
The Client Success Management team is the first point of contact for customers and accompanyies existing projects.
Bastian Eller
Team Lead Client Success
Stefanie Bause
Client Success Manager
Maren Ehrenberg
Client Success Manager
Lisa Fleu
Client Success Manager
Maik Götze
Client Success Manager
Lia Ewert
Client Success Manager
Jackeline Carrero
Client Success Manager
Nataly Ortiz Botero
Client Success Manager
Project Management
Responsible for the project management and client success management teams ensuring a smooth implementation of the B2B projects.
Astrid Boecken
Director Project & Client Success Management
Anja Wegelin
Innovation Project Manager TVP
Birgit Sannamees
Project Manager
Barbara Frei
Project Manager
Miriam Schumacher
Innovation Project Manager
Marketing
Responsible for the national and international brand positioning, lead generation and product marketing of Zattoo's TV-as-a-Service solution
Hanns Schempp
Head of Marketing TVP
Mariia Iashchuk
Marketing Manager Events & Communities
Marie-Anne Dayeh-Heibing
Marketing Manager Account Based Marketing
Shree Dash
Product Marketing Manager